We installed beautiful Emerald Pearl  granite worktops for customers in Probus, Cornwall.
Emerald Pearl is a green and black coloured granite with pearly flecks throughout which gives it a lovely reflective glimmer.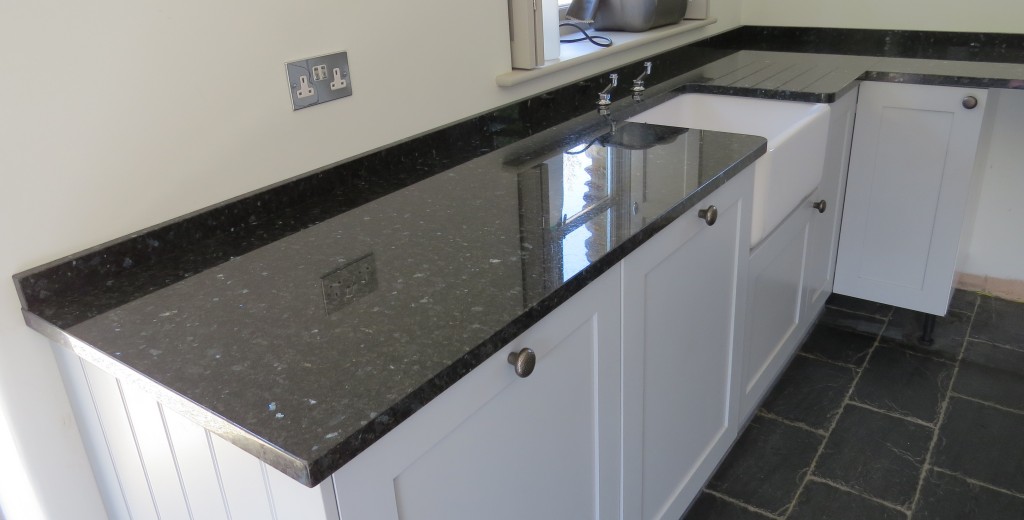 Our specialist team fabricated these worktops on CNC Machine for a perfect finish. 
Included in the fabrication was a polished sink cut out for Belfast sink, drainer grooves, tap holes and upstands.
On the breakfast bar over hang, we 'under smoothed' the bottom of the granite for this customer.
Just to create a nice feel if anyone touches it.
All our granite countertops are sealed with Dry Treat Stain Proof.  
This impregnating sealer has a 15 year warranty when applied by Everything Stone.  
Everything Stone is a stockist and approved applicator of the full range of Dry Treat products.
Have you ever wondered how much Quartz Worktops or granite worktops cost?
Well, to help you from being a little like this…
And a little bit more like this…
Click on to the link below which will take you to our Blog Post, explaining about the Cost of Granite Worktops versus Cost of Quartz worktops.
https://www.everythingstone.co.uk/cost-of-granite-worktops-versus-cost-of-quartz-worktops/