Our clients in Fowey chose to have their new
kitchen worktop
in Ivory Brown Granite, a cream based stone with browns, greys and pinks speckling throughout.  This colour was chosen to match their beautiful solid wood kitchen furniture and stone flooring giving it an elegant and timeless look.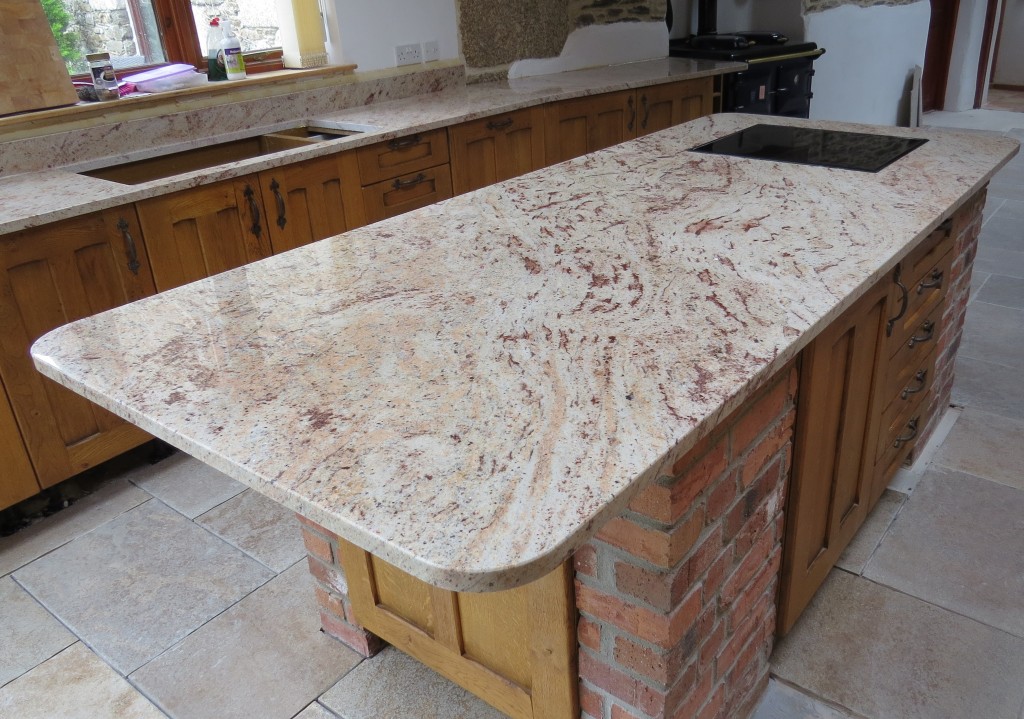 All our stones are chosen with care and only the best slabs of granite will be selected to ensure that along with some basic maintenance, your
kitchen worktop
last a lifetime.  This large kitchen was templated by us and the fabrication of hob and sink cut outs, radius curves and arris removed edges were completed on CNC machine for that perfect finish.