Today i'm showing off the basalt steps we recently supplied to a customer in Truro.
Our customers chose to have basalt steps & a riser set. We also pre-drilled holes so circular lights could be installed.
Matching the riser with the step tread is a great detail. Much better than rendering the step risers and painting them, because this creates unwanted maintenance The surface of the basalt steps has been flamed finished which is a perfect grip in all weathers.
We supply a huge range of natural stone step treads & riser sets.
Including dark grey granite step treads.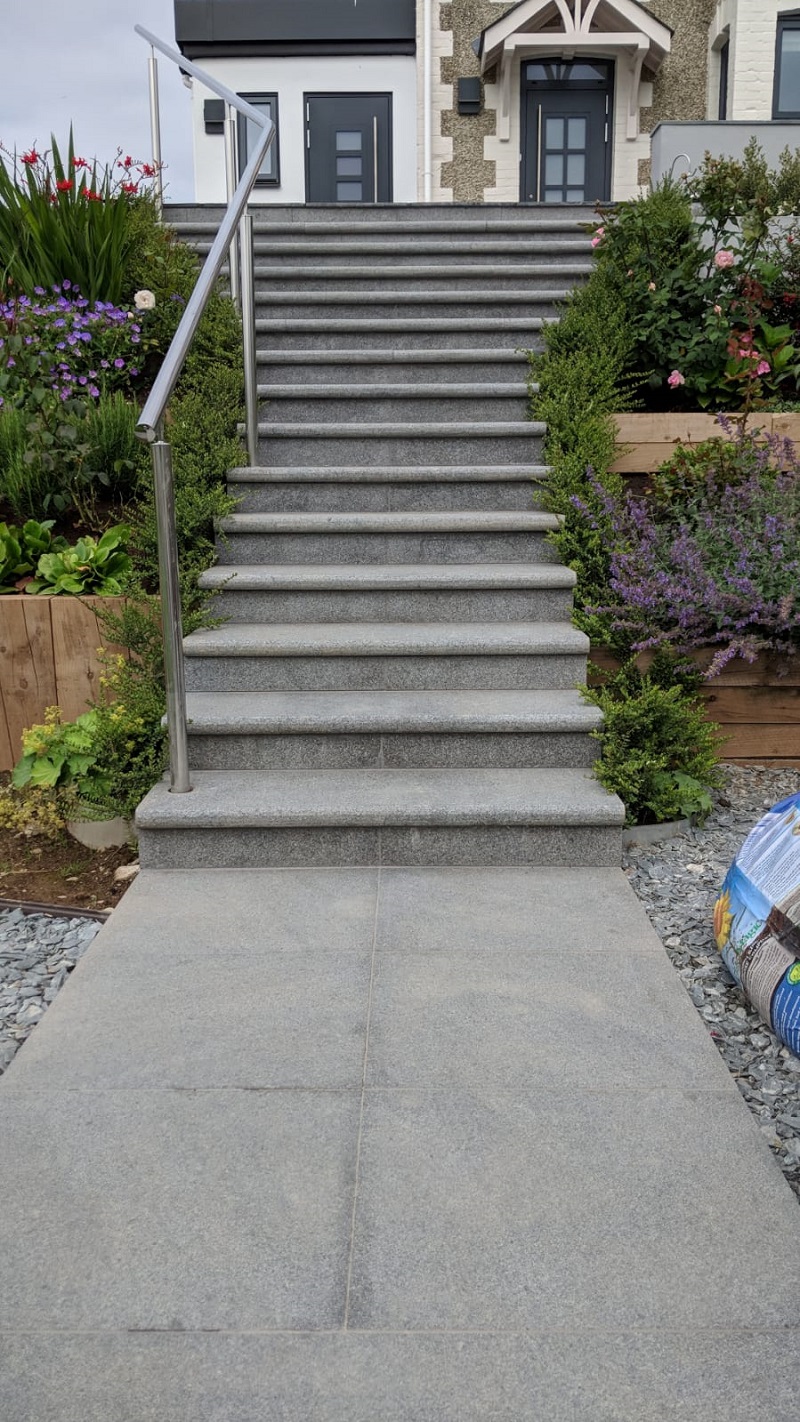 Silver grey granite step treads.
And Limestone step treads.
These limestone step treads were cut from a huge slab on our CNC machine.
Plus we supply  a whole range of sandstone step treads too.
Come and see us in Par, near St Austell in Cornwall.
We have some fabulous paving displays for you to see.
Or click on this link to our website 
Everything Stone
 to find out more about us. We also have a large range of natural stone wall cladding displays.
Perfect for those garden walls.
We are open from 8 – 5 Monday to Fridays & on Saturdays from 9 – 2. You are more than welcome to make or appointment. With loads of parking, it's easy to pop in and see us.